Dr. Smita Kashyap is a cosmetic Dermatologist in Rewari in practice from 15+ years now. She was the certified Dermatologist for Skin treatments in India. She is reputed to be the best dermatologist in Rewari for skin,hair and nail. She is regularly invited at various national, international forums to conduct workshops and deliver key note lectures and host many online webinars.
Her vast experience in the field of cosmetic dermatology led her to get this fame and name in the Dermatologists.
Currently she runs her own Skin Clinic in Rewari – SQIN Laser and Cosmetic Surgery Clinic Rewari and KK Skin Hospital Rewari. Her areas of special interest include: Hair Transplant, Laser treatment, facial contouring, non-surgical skin tightening, threads, Botox and fillers.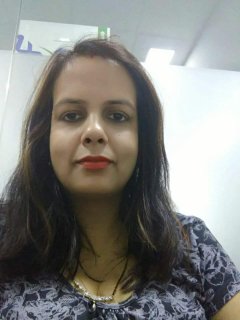 Fellowship Hair Disorder & Hair Transplant Surgery(Sriraj Medical College Bangkok)
Fellowship Cosmetic Dermatology (Dermato Surgery) ,Mahidol University
Diplomate of Laser Surgery(USA)
Ex. Consultant KAYA Skin Clinic(Delhi)
Ex. Consultsnt FORTIS Hospital (Gurugram)
Ex. Delhi Government Service